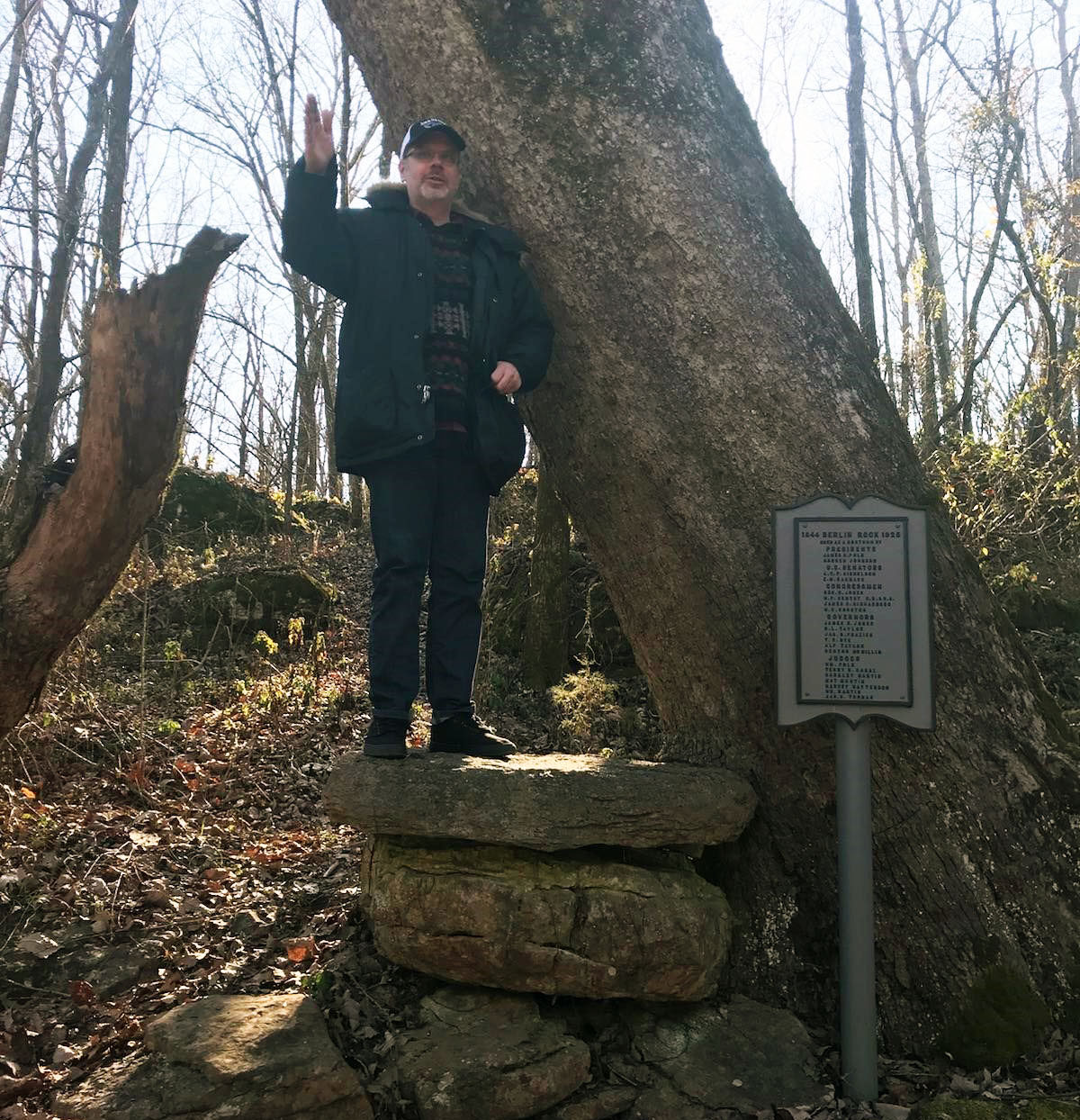 Homesick
Sitting on a bar stool at BNA (Berry Field Nashville) on my way back to ORD (Orchard Field – Chicago), I chatted up the young man next to me. He was headed back to Milwaukee from Middle Tennessee on the same flight. After small talk, he said that he came back because he was homesick. Homesick. When he said the word, my heart exploded.
I had just spent the last three days traversing the backroads of my childhood. My niece took this photo of my New Year's Declaration from the Berlin Pulpit Rock. Jacksonian U.S. President's James K. Polk and Andrew Johnson made campaign speeches from this stone next to Big Cave Spring. Land a few hundred yards from the Spring still belongs to my uncle and was where my mother suffered with polio. I remember the scars on her legs. We also visited two other now abandoned family farms.
The Marshall County Historical Museum takes the place of the elementary school auditorium where I learned to say the Pledge and "Yes, Sir." "No, Sir." "Thank you, Ma'am." I walked past my kindergarten and first grade classrooms now given over to other civic duty. With the curator, I corrected the false assumption that I was now an Asian art appraiser.
As we slip further and further into mediated reality, we lose more and more physical connections with each other and with the environment. We become homesick. Our current crises – opioid epidemic, obsessions with imaginary enemies, economic segregation – are clear symptoms of longing for a time that was. The limestone and cedar of my hometown were a great tonic. I'm proud of where I came from. There is no going back. Everyone is better served if we forge ahead.