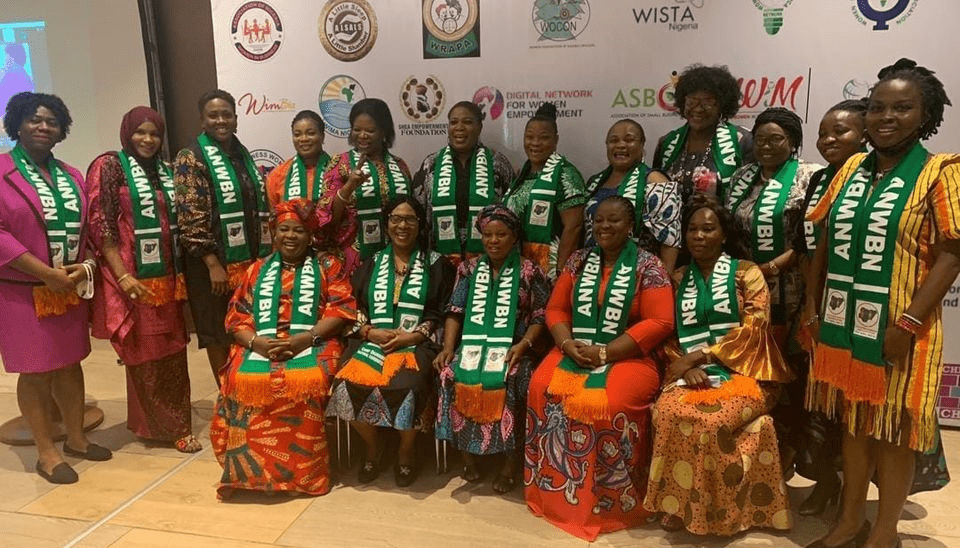 Powerhouse
"Think about all those women at the market and all those little baskets dumping into bigger baskets at just one market. Still banks won't lend. They have a misperception of the risk."
Colleague on why women still can't access loans in West Africa.
Women in Nigeria come home from roadside stalls, community markets and other informal work with small baskets of money. In October, I was in West Africa engaged in dialogues about how to help women access credit to buy their own properties. During lunch, a colleague shared the above anecdote about how he remembers seeing his aunt come home with this small basket of money and dump it into a larger basket. His family members knew that if they ever needed money in an emergency, they could, with much convincing, get it from his aunt.
Over the last several years, the Center for International Private Enterprise (CIPE) and World Citizen Consulting have been working with in-country partners to create and update the Nigeria Property Markets Scorecard. The Scorecard is a systems analysis tool that can be used by business associations, policy analysts, government advisors, and advocates to better understand property market conditions, evaluate risks, and identify key areas for reform.
The International Real Estate Federation of Nigeria (FIABCI-Nigeria) has worked with its team to gather inputs from the public, private, and estate surveying and valuation sectors to validate online research and overall market conditions. CIPE and World Citizen Consulting are also working with the Association of Nigerian Women Business Network (ANWBN) to use the Scorecard to evaluate the status for women and suggest a plan of action that will lead to reforms that enable more women to participate in property markets. During consultations with ANWBN members, it was clear that problems accessing credit also extend to women in the formal sector.
Women are advised by landlords to get a man to rent a store for them. They can lose any rights to jointly purchased and developed property when their husband marries another woman and she has his son since tradition holds that property is passed down only to sons. Without property as collateral, a woman cannot approach a bank for a loan to grow her successful business.
The conclusion of using the Scorecard Methodology in Nigeria was that the current property rights system in Nigeria is overly complex and limiting, especially for women, and does not allow them to sufficiently advance socially, financially and in business. The follow-on effect of this inequality in land rights severely limits opportunities for all Nigerians. While the Constitution guarantees everyone equal access to property, many courts do not support the equal redistribution of property at divorce and often act as bottlenecks for settling any property related claims.
As a result of the Scorecard project, ANWBN plans to launch information and advocacy campaigns around property rights and access to credit. The first step will be to educate the 63 member organizations and their individual members on existing laws and policies, the current inequities and their consequences for women-owned businesses and thus overall economic growth. Business advocacy campaigns will then be developed targeting key stakeholders on the need for and benefits of expanding property rights for women and removing current obstacles. ANWBN also intends to develop an advocacy program on expanding alternative credit programs such as peer-to-peer lending, women's savings groups, seed-funding and angel investing.
The full inclusion of women in property markets can make Nigeria an economic powerhouse. Women make up half the population, yet remain locked out of participating in many sectors due to outdated cultural definitions of the role of women in many regions. As Nigeria continues to develop and lead the Economic Community of West African States (ECOWAS), the time is right to open the doors for more women to bring their stamina, ingenuity, and skills to the fore and benefit all Nigerians by informing them of their right to participate in property markets and gain access to credit to grow their businesses and influence.
Imagine the women at the market in the future. They have documented their transactions and pooled their money to improve the conditions at the market. With their increased revenues, they have helped build a home for a beloved widow. They have caught the attention and respect of a local banker and paid back their first small loan. Their excitement about what to do with their next, larger loan is as palpable as the patterns and colors on their dresses.