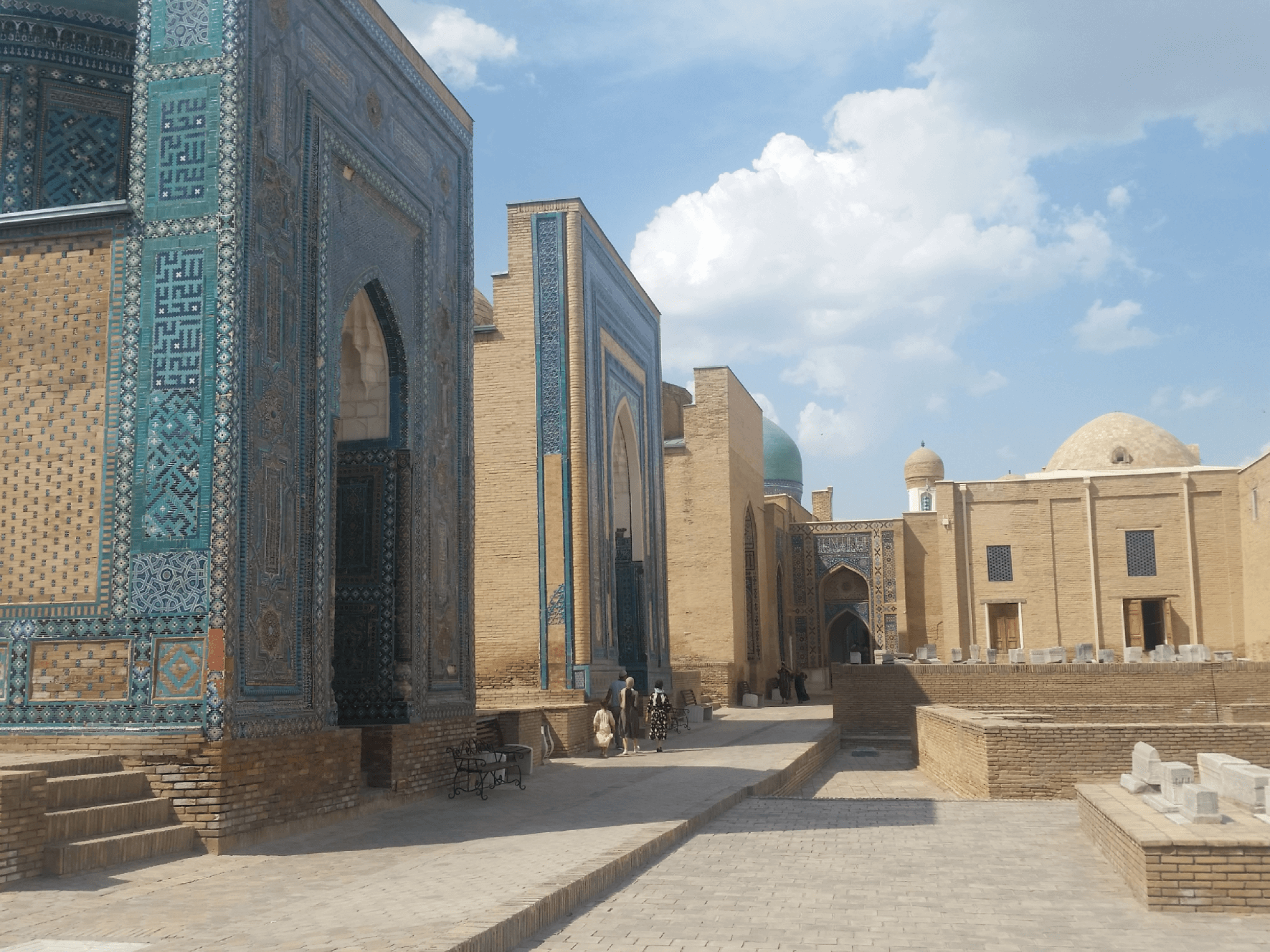 Silk
"Who speaks a little knows a lot, and when he speaks, it is with great thought." ― Uzbek Proverb
Xi'an was the eastern gate to the historic silk route in China. I visited this portal in 2007. In May I visited the midway point and crossroads in Samarkand. As an invited speaker for the Central Asia Commercial Real Estate Forum in Tashkent, Uzbekistan, I couldn't pass up this opportunity to get back to travelling to promote transparent property markets and take a side trip to see the apex of where goods and cultures were traded for more than 1,000 years.
Consultants at that time were networks of middlemen who facilitated the flow of silk, spices and fruits with different caravans and at multiple markets along the way. Even today while waiting for my luggage, crates of fresh fruit came trundling down the belt. Open air markets still surrounded the historic mosques. A World Folk Music Festival is still held at the Registan, the public square surrounded by three refurbished madrasas, the first to originally teach astronomy and mathematics, the second to teach philosophy and poetry, and the third to teach the Qur'an. I was intrigued by neatly stacked piles of chairs for the concerts hidden in various places around this famous tourist site.
At the Forum, I networked with the current middlemen and women who are facilitating the flow of capital from Russia and Turkey into commercial real estate projects. Many massive luxury residential projects are attracting investment while soviet era housing blocks huddle down the side streets. There was still a sense of the great frontier among the participants. I urged everyone to also focus on transforming existing structures and expanding the market to include housing and opportunities for all.
China is working on a new silk route. After forty years of geopolitical philandering in the region, including yet another failure to impose structure, we must abandon the policy of imposition and embrace a strategy of engagement with the people and entrepreneurs who have been sidelined. They have always known how to survive and prosper in a harsh environment. Kazakhstan and Uzbekistan are safe, growing hubs in the region with a young, educated population eager to embrace change and grow their economies and help stabilize the region.
The elements of a new exchange of culture and commerce lie in wait like the chairs stored at the Registan. With the right support, private sector and civil society partners can bring business integrity and good governance to the region to increase transparent capital flow so that these societies can support themselves. The old silk overland route was replaced by sea routes and colonization. Colonization was followed by the military-industrial complex. Amidst multiple crises, let's set a new course and a new paradigm for Central Asia and the world.