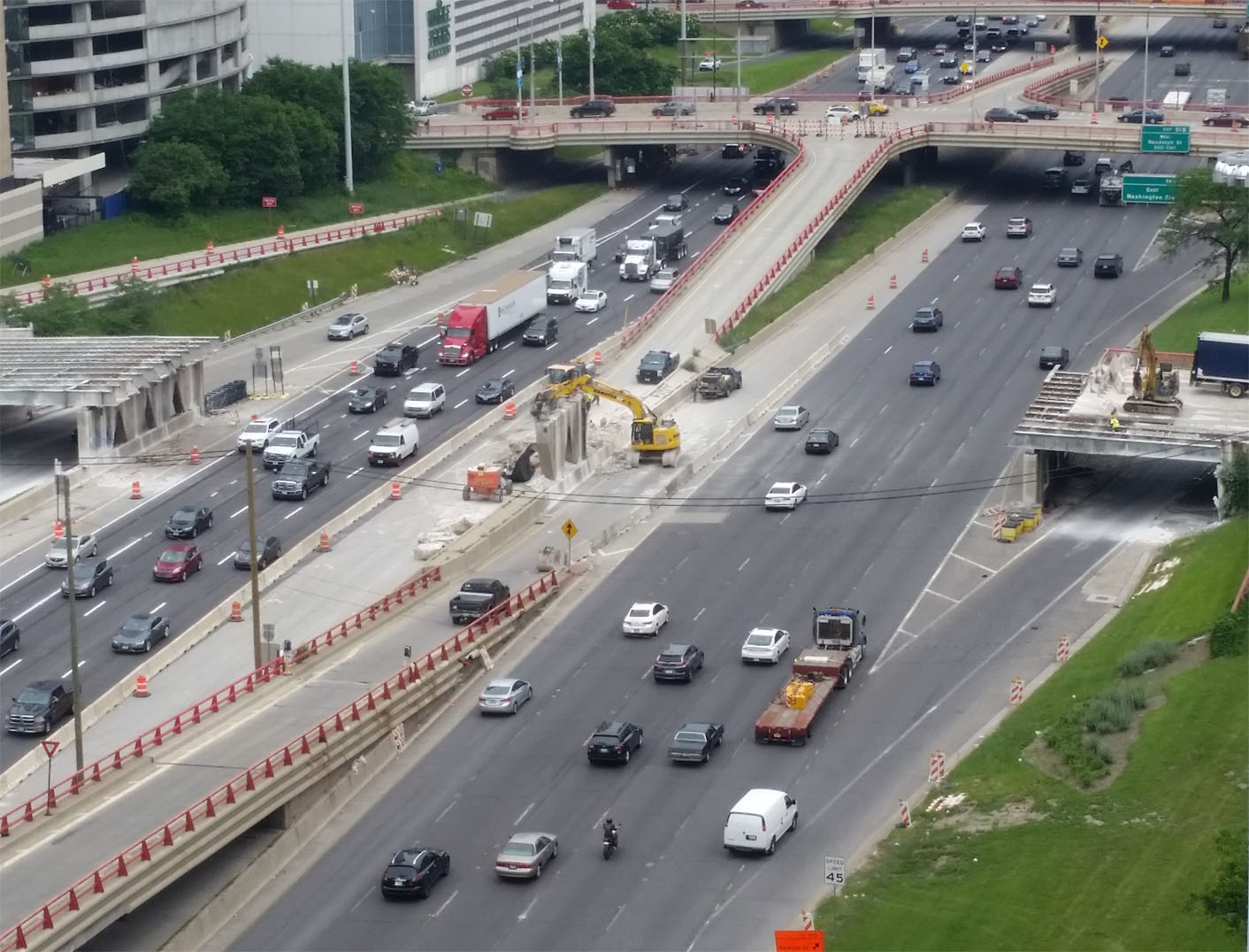 Cars
"In this new age, freedom had a very particular character. It was not the freedom to move as one pleased. It was the freedom for cars, and only cars alone, to move very quickly, unhindered by all of the other things that used to happen on streets." Charles Montgomery, Happy City
"The overall reconstruction project at the Jane Byrne Interchange will improve safety and traffic flow for the more than 400,000 motorists who use it each day, while also enhancing mobility for bicyclists, pedestrians and transit users in the surrounding neighborhoods." Illinois Department of Transportation
The photo is of the demolition of the Monroe Street Bridge over the expressway outside my condo. I haven't driven since I left Memphis in 1988. Although the bridge will be rebuilt, I take great pleasure in the momentary disruption of the American way of cars before people.
I frequently walk into traffic. Near one of my friend's apartment next to a university campus, there is a market crosswalk including large yellow signs. As a pedestrian I have the right of way when I am in a marked crosswalk but not unless I take the initiative and demand "enhanced mobility". Rolling stops at stop signs and turning cars violating the cross walk is the norm not the exception. When a car has penetrated the crosswalk at a red light, I stand and wait for the car to back up and clear the crosswalk. But in most instances, the car can't back up, so into traffic we all march.
Chicago has added dedicated bus lanes, bike lanes and even returning a section of Argyle Street to a "shared street" where pedestrians and shop keepers take precedence over cars. Next time you are behind the wheel, look out.