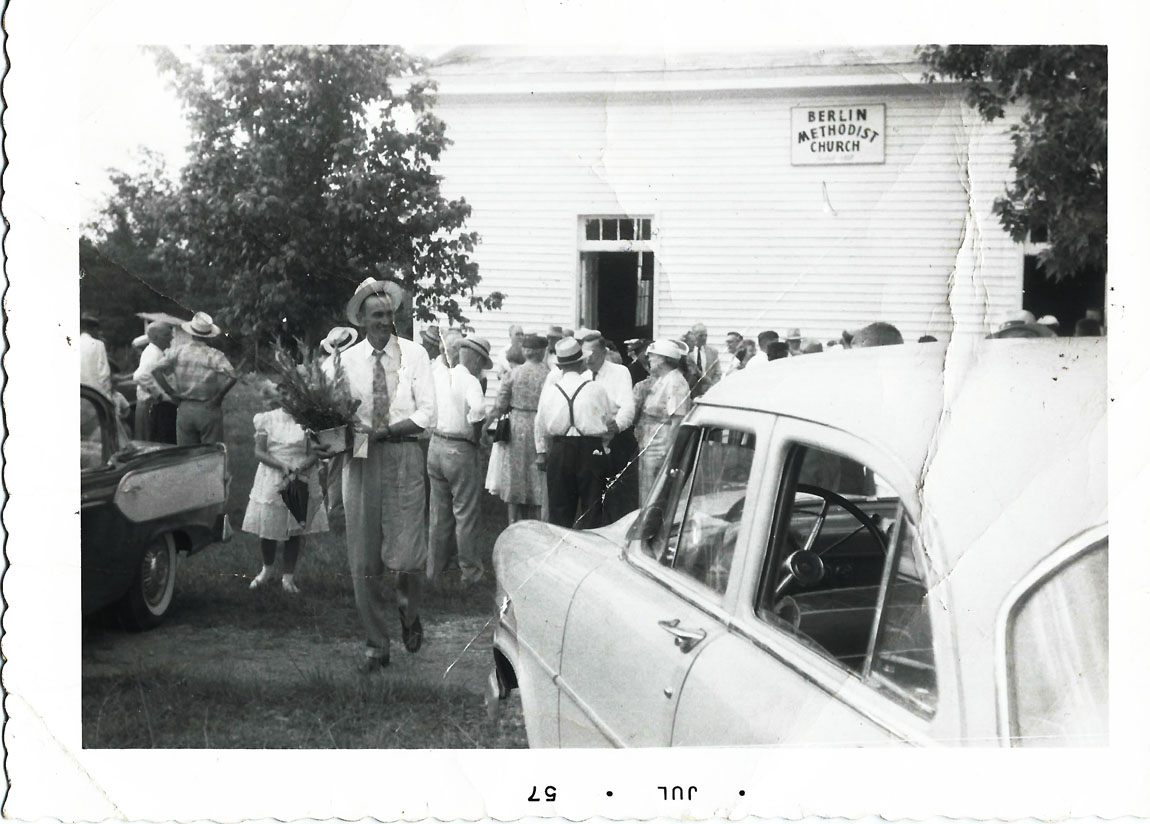 Agency
"There is a lack of agency here – a feeling that you have little control over your life and a willingness to blame everyone but yourself." J.D. Vance, Hillbilly Elegy
Reading J.D. Vance's book on a childhood like mine got me searching for this photo of the Berlin Methodist Church in Berlin, TN. US President James K. Polk spoke from a rock near the Berlin Spring. My mother was born only a few hundred yards away.
The book made me think about my journey from poor white trash to big city elite – a journey that started before I was born in a small southern town with plentiful factory jobs. How did I get my belief in my agency? What supportive systems were in place in the 1970's when I was a pup that are now long gone?
Certainly there are times when we need an agent with more knowledge and access to help us achieve our goal. However today many people's knowledge and access are restricted not by any external force, but by the choices they make.
The fellow in the photo with the basket of gladiolas has one foot on the ground and one foot in the air. He is supported by a strong community who told him that he has what it takes.