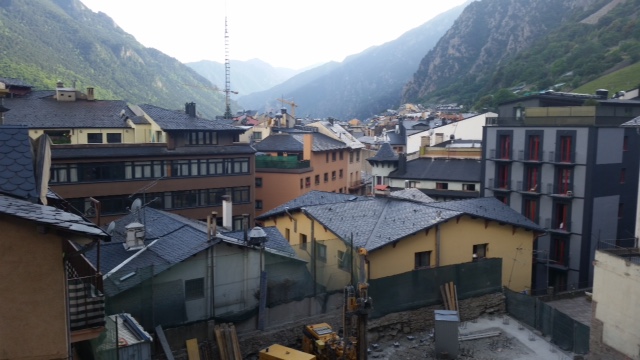 Equity
Ten years ago when I was last in Catalonia, Spain was in the midst of a housing bubble. In a media interview at the time, I objected to the term bubble. Burst bubbles don't reinflate. Value cycles through expansion, contraction, recession and recovery. Both in Spain and the US, everyone generally ignored this basic economic principle and made decisions based on the fallacy that property value always goes up. Once the "bubble burst" housing markets in Spain and the US froze.
At the 68th FIABCI World Congress last month in Andorra, Juan Velayos the CEO of Neinor Homes gave an excellent report on how his company virtually restarted the Spanish housing market. And again the answer was simple – equity. Markets and household collapse when they are overleveraged. To use an overused phrase, "you need skin in the game". Yet right now some guy on the radio is telling me I'd be a sucker to put 20% down. He will give me a mortgage for 5% down.
Aside from these basic economic truths however, Mr. Velayos provided keen insight into the structural problems of housing markets worldwide. Housing markets are not institutionalized, housing markets are not industrialized and housing developers ignore their customers. One of the most important drivers of both personal and national wealth remains largely a mom and pop shop.
Even in the developed world, housing markets lack formality and structure. Lessons learned from one developer to another, from one city to another, from one form of finance to another are not passed on and distributed and tested through a system. Neinor Homes was successful by applying the principles of institutionalization to housing markets including transparency, risk rating and strict adherence to policy.
With an acute worldwide housing shortage, home building continues to be more craft than industry. Tons and tons of debris are created tearing down old structures and creating new ones. With all the technical advances in most every other industry, the housing industry touts the ability to turn on your lights remotely as innovation while continuing to inefficiently build the same boxes that have been built for centuries.
Finally most builders don't care what you want to buy. They build what is most profitable. Customers are so used to this lack of client focus that they are happy to spend their time comparing one indistinguishable box to another. Now is the time for equity in housing markets, both equity in capital and equity in opportunity.